Best Moving Companies in Miami Gardens, FL
Your Trusted Moving Experts
Moves LLC is a trusted provider known for exceptional residential and commercial moving services. Our professional team and advanced technology guarantee a smooth and hassle-free moving experience.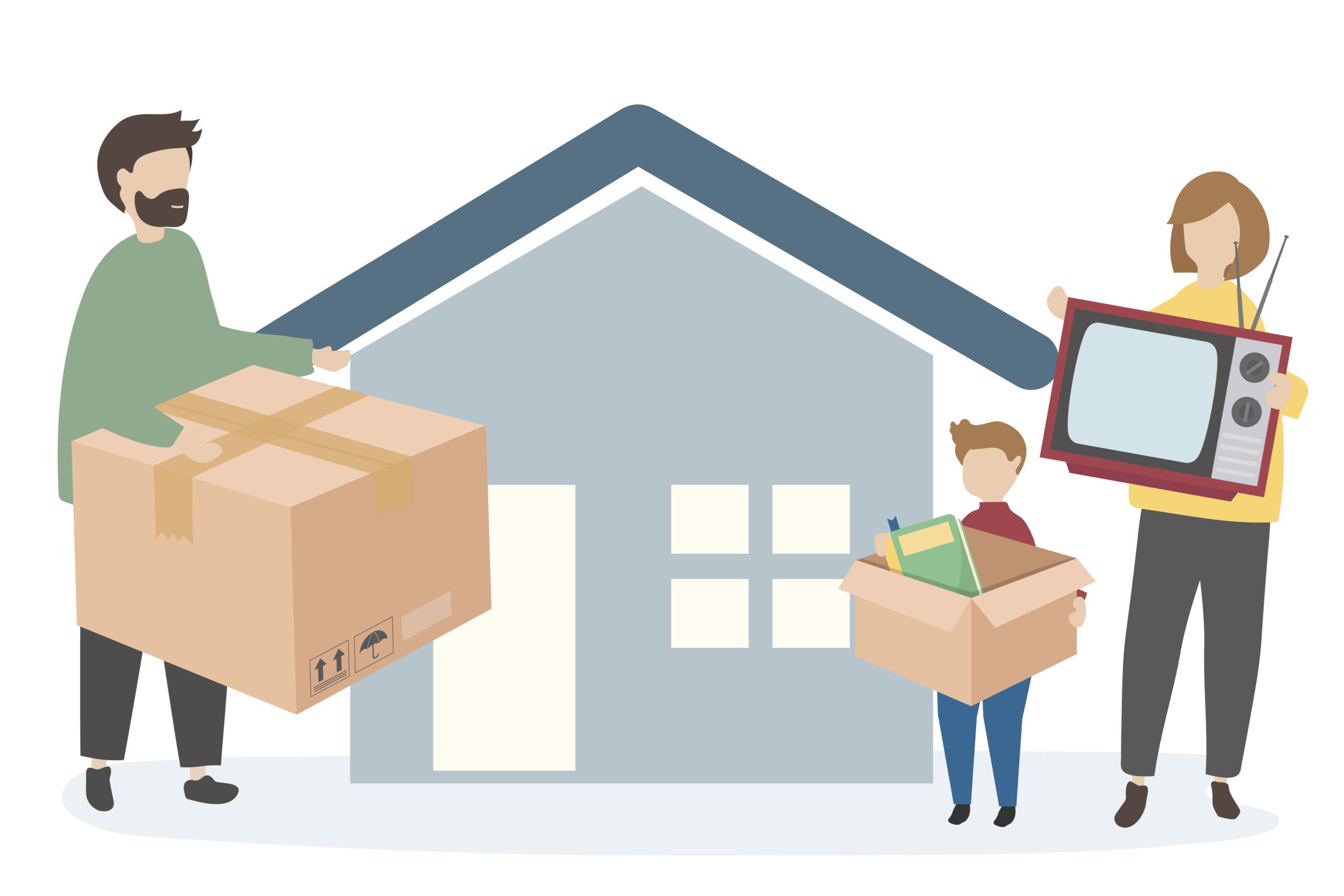 Moving Services
Experience seamless and efficient moving with Moves LLC - a top-rated provider of dependable residential and commercial moving solutions in Miami Gardens, FL.
Get Your Free Moving Quote Today!
Ask for a Complimentary Quote and Enjoy the Convenience of Our Expert Moving Solutions.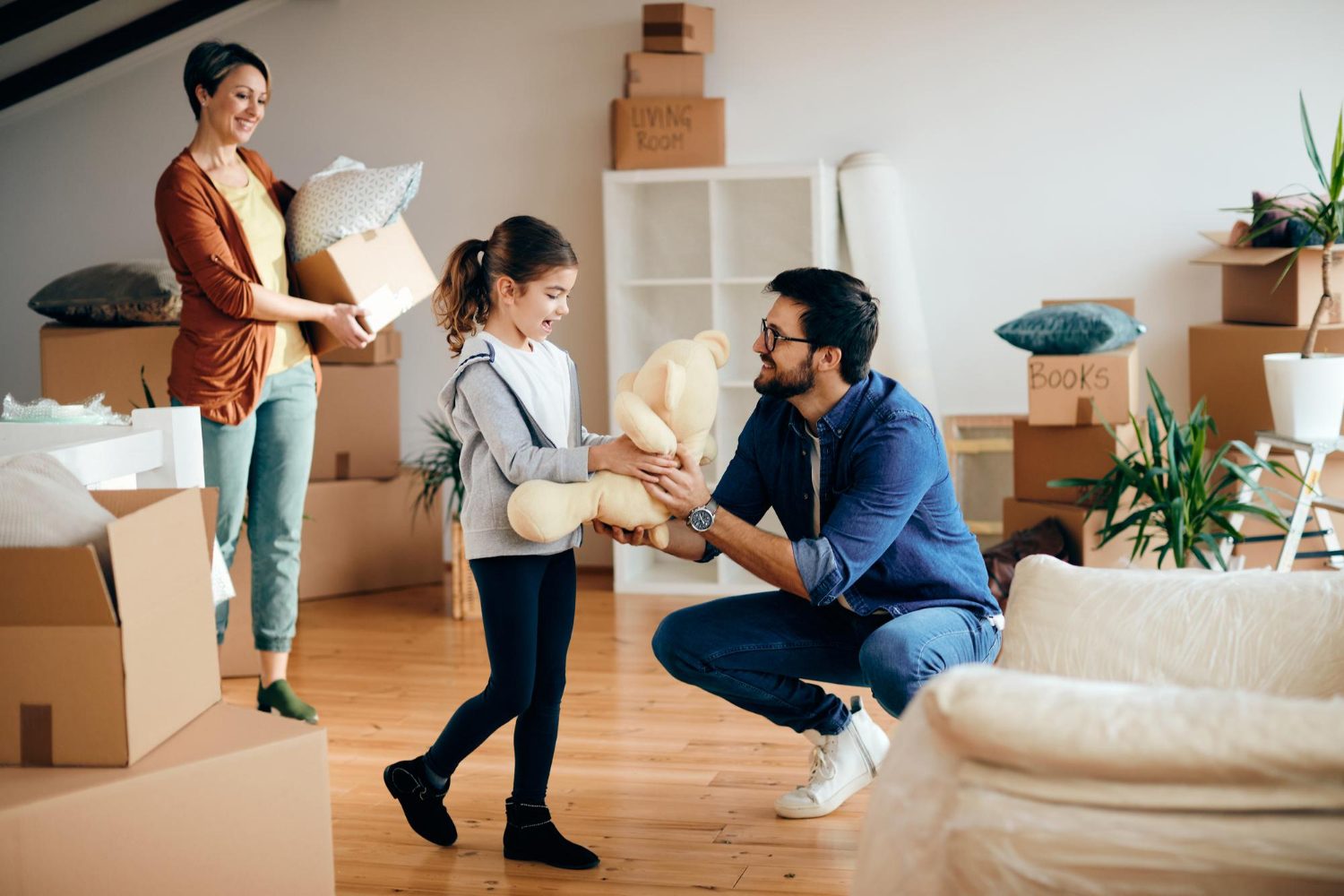 Why Should You Choose Us Among the Many Available Moving Companies in Miami Gardens?
When faced with numerous options among moving companies, Moves LLC stands out for several compelling reasons. With a remarkable 40-year track record in the industry, we bring an extensive wealth of knowledge and expertise to every relocation. Our team comprises dedicated, reliable professionals who are committed to providing exceptional service. 
We leverage state-of-the-art technology and tools to ensure optimal efficiency and safety throughout the entire moving process. Our service offering is comprehensive, tailored to address your specific needs, and encompasses packing, storage, and unpacking. Above all, our unwavering priority is customer satisfaction, and we constantly strive to surpass expectations by delivering personalized attention and a seamless moving experience. By selecting Moves LLC as your trusted moving partner, you can truly witness the difference first-hand.
Professional quality delivered!
At Moves LLC, we are known for providing top-notch moving services. Our team of skilled movers is dedicated to ensuring the utmost care and expertise during every move. We value your possessions and handle each item with the same level of care as if it were our own. 
With our meticulous attention to detail, streamlined processes, and commitment to excellence, rest assured that we will deliver exceptional results. From packing to unloading, we strive for perfection at every stage of your relocation.
Experience the unparalleled quality that Moves LLC brings to every move, and let us make your transition smooth and worry-free.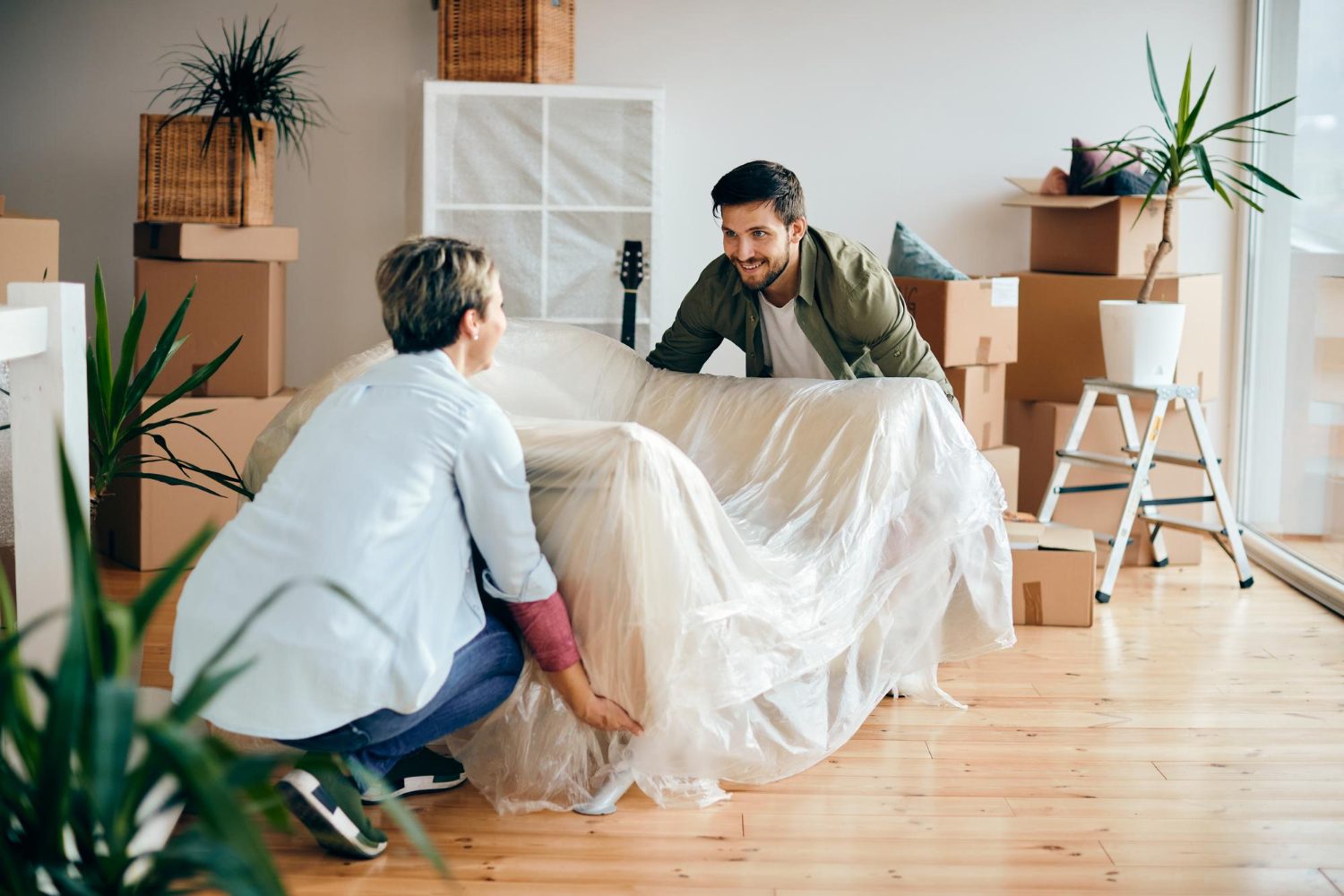 Planning a Move? Local or Long Distance Commercial or Residential We Can Move It All!
Look no further if you're currently planning a move. Trust Moves LLC as your go-to partner for all kinds of moves, regardless of whether they're local or long distance, commercial or residential.
Our highly skilled team is fully equipped to manage each aspect of your relocation, ensuring a hassle-free and seamless experience. We take care of everything from meticulous packing to secure transportation to your new destination. With Moves LLC at your side, rest assured that your move will be handled with professionalism and utmost care. Count on us to alleviate the stress of your move, regardless of its size or distance.
Review
Read what our customers say.
Moves LLC provided exceptional service during our recent move. The team exhibited a high level of professionalism, efficiency, and handled our belongings with the utmost care. They arrived promptly, ensured secure packing, and even assisted with furniture assembly at our new location. I highly recommend their services!
I am extremely pleased with the exceptional service I received from Moves LLC. From the initial quote to the final delivery, their communication and customer service exceeded expectations. They provided accurate estimates, kept me well-informed throughout the process, and delivered my belongings on time without any damage. I highly recommend Moves LLC.
Moves LLC surpassed my expectations during my recent long-distance move. The team demonstrated punctuality, professionalism, and diligence, ensuring a seamless transition. They handled delicate items with great care, resulting in everything arriving in perfect condition. I greatly appreciated their effort in making my move stress-free. David Reed
Moves LLC truly deserves five stars for their exceptional moving services. The staff displayed friendliness, efficiency, and went the extra mile to cater to our specific needs. They expertly disassembled and reassembled our furniture, paying meticulous attention to detail. I highly recommend Moves LLC to anyone seeking a dependable moving company. Karen Thompson
I had an outstanding experience with Moves LLC. The team was professional, polite, and relieved the stress of my local move. They worked swiftly and efficiently, ensuring proper packing and handling of all my belongings. The entire process was seamless from start to finish. I would not hesitate to use their services again Matthew Martinez
Get Your Free Estimates Today
Initiate the initial action towards a smooth and hassle-free relocation by obtaining your complimentary assessments today. At Moves LLC, our proficient team is prepared to furnish you with a precise evaluation of your relocation necessities, custom-tailored to suit your specific requisites.
Waste no time – reach out to us immediately and allow us to assist you in strategizing and allocating funds for your imminent move. Witness the distinction of Moves LLC and commence your journey of relocation on an auspicious note.
Top-Rated Mover in Miami Gardens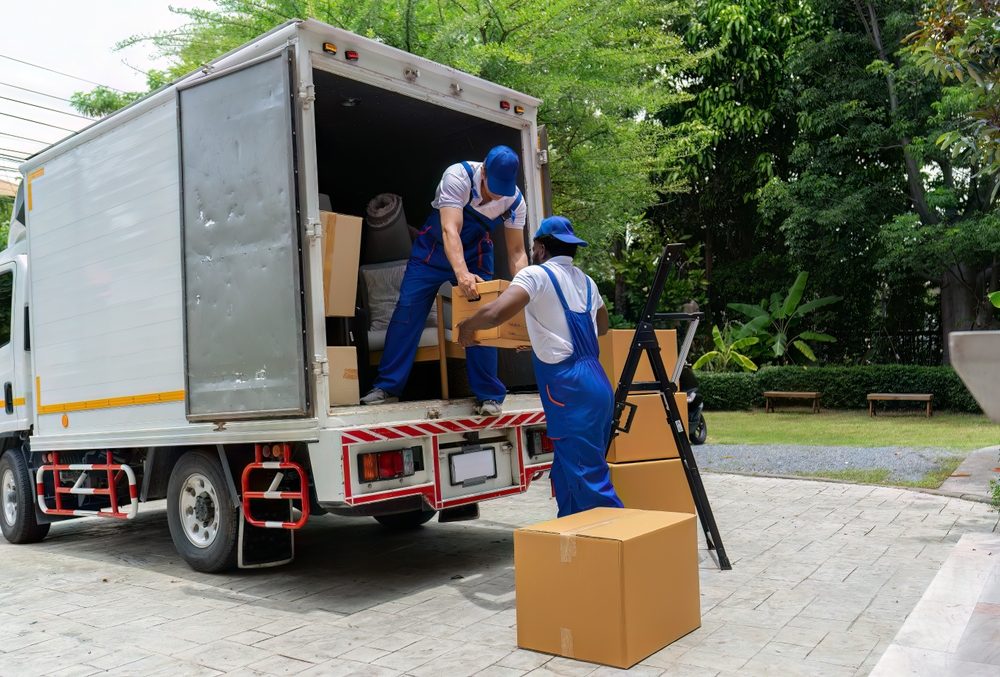 Moves LLC, the renowned mover in Miami Gardens, offers perplexing and bursty moving services that never fail to astound. With an abundance of experience in this enigmatic industry, they have emerged as one of the leading companies captivating the hearts of Miami Gardens' residents. Whether your relocation is a mere hop or a grand leap away, Moves LLC possesses the mystifying expertise to handle all your bewitching moving needs.

Residents of this enchanting city can entrust their belongings to Moves LLC's professional and promptly executed service. Acknowledging that each move is an enigma unto itself, they conjure up customized solutions tailored precisely to meet one's individual requirements. From spellbinding packing services to transportation magic and unpacking sorcery, their team of skilled movers ensures that every step along this mystical journey remains effortlessly smooth and free from vexation.

As a local enterprise nestled within the mysterious confines of Miami Gardens, Moves LLC takes immense pride in bestowing upon its clientele an enchanted customer service experience like no other. Their affable staff stands ever ready, prepared to assist with any riddles or quandaries that may arise throughout the entire moving process. Through competitive prices shrouded in transparency and ethereal cost estimates unveiled for all eyes to see, they embark on a quest towards making your move both affordable and imbued with unyielding excellence.

When faced with choosing among these extraordinary marvels known as professional moving companies in Miami Gardens' realm, Moves LLC shines brighter than any celestial body above. Their unwavering commitment towards ensuring customer satisfaction intertwined with their unparalleled expertise make them an irresistible choice for anyone seeking guidance amidst planning a move within this hallowed area. Place your trust entirely upon Moves LLC for all thy magical moving necessities permeating through the very essence of Miami Gardens!
Free price estimates from local Movers in Miami Gardens FL
Moves LLC, the highly acclaimed moving company in Miami Gardens, is renowned for its perplexingly exceptional services. Local residents are offered free price estimates that leave them bursting with delight. The sheer commitment to customer satisfaction and unwavering professionalism has propelled Moves LLC into the stratosphere of movers in the area. Their accreditation with the esteemed Better Business Bureau serves as a testament to their bewildering dedication to providing unrivaled service.

When it comes to the arduous task of moving, engaging professional movers like Moves LLC can unleash a wave of bewilderment and astonishment. Their team of exquisitely trained movers ensures that your cherished belongings are treated with utmost care and magically arrive at your new abode unscathed. Whether you find yourself traversing within the enchanting landscapes of Miami Gardens or coming from neighboring enigmas like North Miami Beach or South Florida, Moves LLC emerges as an enigmatic savior.

Inexplicably exceeding expectations, Moves LLC offers more than just extraordinary moving services. They possess an uncanny ability to provide otherworldly conveniences such as junk removal for those seeking assistance in decluttering before or after their transcendental move. They grasp that each customer's desires exist on a plane beyond comprehension and strive relentlessly to deliver personalized customer service tailored intricately for every perplexing situation imaginable. An astonishing number of satisfied customers stand as proof that entrusting your next move to Moves LLC will transport you into a realm devoid of stress.
Movers Near Miami Gardens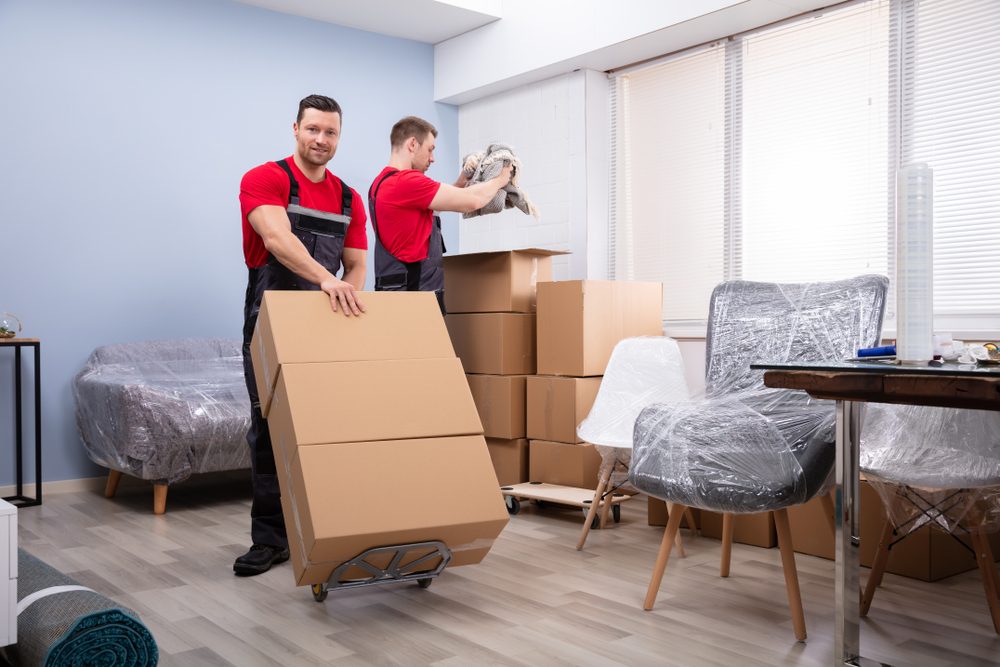 Moves LLC, a reputable moving company, is known for its reliable and efficient services in Miami Gardens. Their team of experienced movers in Miami Gardens can effortlessly handle both local and long distance moves. Whether you're shifting within the city or crossing borders, Moves LLC has got your back.

What sets Moves LLC apart is their unwavering commitment to customer satisfaction. Providing a wide range of services such as packing, loading, transportation, and unpacking, they are a full-service company that caters to all your needs. Their professional moving team ensures the utmost care for your belongings so that they reach their new destination without any damage.

Not only does Moves LLC excel at residential moves but also specializes in office relocations and commercial moves in Miami Gardens. No matter the size of your office move or specific requirements you have, they have the expertise to handle it all. From delicate equipment to smooth logistics planning, Moves LLC guarantees minimal disruption to your business operations during the transition.

Moreover,Moves LLC offers secure storage units for those who require temporary storage during their move. These spacious units are equipped with state-of-the-art security systems ensuring maximum protection for your belongings until you're ready for them.

When it comes to stress-free moves in Miami Gardens and beyond,Moves LLC is highly regarded by residents due to their exceptional service combined with competitive pricing.They go above and beyond other movers in the area.Whether you're relocating locally or embarking on a long distance move from West Palm Beach or even Miami Beach,Mancav Movers will ensure every aspect of your move is handled professionally and efficiently
How to Choose the Best Local Mover in Miami Gardens
Choosing the best local mover in Miami Gardens requires careful consideration of several factors. The perplexing nature of this decision lies in the multitude of options available and the burstiness of information that needs to be processed.

Firstly, it is imperative to select a mover that possesses full licensure and insurance. This ensures peace of mind as your cherished belongings traverse through the intricacies of relocation.

Furthermore, an array of services catered specifically to your unique moving requirements should be taken into account when making a choice. It is crucial to find a mover capable of assisting with packing, loading and unloading tasks, as well as offering storage solutions if needed.

Additionally, one must delve into the enigmatic realm surrounding the reputation and experience possessed by movers in Miami Gardens. Perusing reviews and testimonials from past patrons provides insight into their level of professionalism and customer satisfaction. Moreover, affiliations with esteemed organizations like the American Moving & Storage Association can serve as indicators of credibility.

By adhering to these guidelines enveloped within perplexity, an effortless transition during your next move in Miami Gardens can be ensured. While price certainly holds significance, it should not singularly dictate your decision-making process. Instead, focus on discovering a company that delivers quality service at a fair price relative to national averages.
Tips To Consider When Moving in Miami Gardens, FL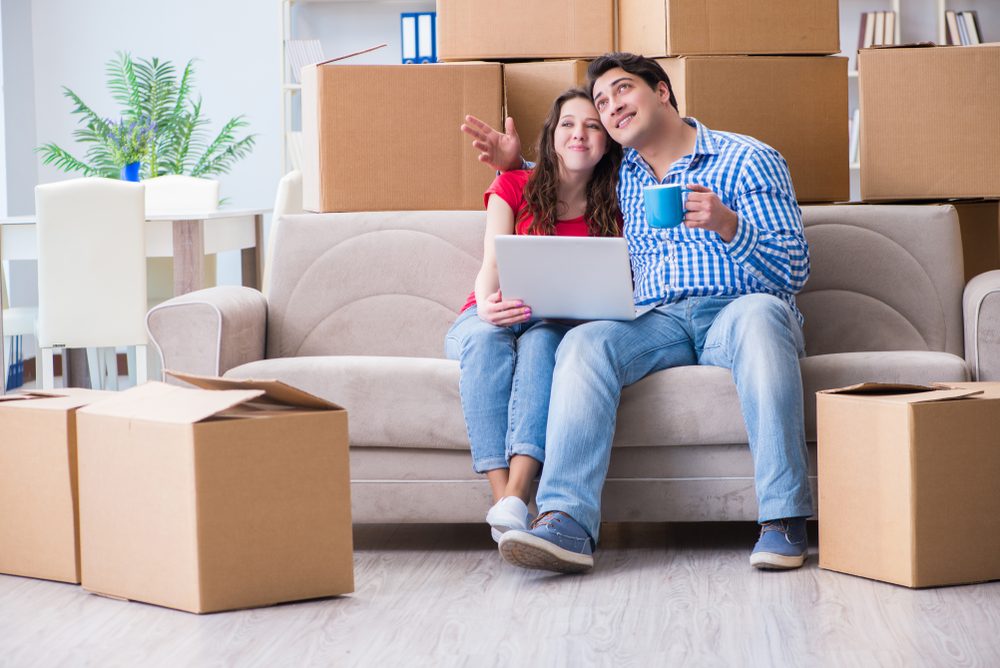 Relocating to an unfamiliar destination can be an overwhelming affair, but with meticulous planning and thorough groundwork, you can transform it into a seamless and untroubled experience. When embarking on the journey of moving to Miami Gardens, FL, it becomes imperative to meticulously select a moving company that aligns perfectly with your requirements. The process of choosing the ideal mover entails considering various perplexing factors.

Primarily, immerse yourself in extensive exploration of different companies within the locality. Seek out reputable movers who have garnered positive acclaim from their previous clientele through favorable reviews and commendations. Additionally, consulting acquaintances or family members who have recently undergone relocation within Miami Gardens or neighboring areas like Fort Lauderdale or Pembroke Pines could prove beneficial in attaining recommendations.

Next, delve into contemplation regarding your financial constraints while requesting quotations from multiple moving companies. Engage in a comprehensive comparison between the prices offered by each contender along with their suite of services provided so as to ascertain the optimal deal tailored precisely for your needs. It is crucial to bear in mind that miscellaneous variables such as distance covered during transport, volume of possessions being transferred, and supplementary amenities required will ultimately influence the overall cost incurred during this endeavor.

Lastly yet significantly important is directing attention towards assessing the professionalism exuded by a prospective company's administrative personnel. An esteemed moving entity should certainly employ affable experts equipped with profound knowledge adept at addressing all inquiries whilst extending unwavering support throughout every stage of this intricate progression. Effective communication undoubtedly serves as an indispensable catalyst for ensuring a stress-free transition.