State-to-State Movers in Miami Gardens, FL
Your Trusted State-to-State Moving Partner
When it comes to state-to-state moves, you need a reliable and experienced partner by your side. Moves LLC is proud to be your trusted choice for seamless interstate relocations.
Why Choose Moves LLC for Your State-to-State Move
Expertise in State-to-State Relocations
Moves LLC brings a wealth of experience to the table, with a track record of successfully handling countless interstate moves. We understand that each move is unique, and our team's in-depth knowledge of Miami Gardens and its specific needs ensures that your relocation is executed flawlessly.
From the bustling neighborhoods to the serene suburbs, we've navigated them all, making us your ideal partner for state-to-state moves.
Comprehensive State-to-State Moving Services
Our state-to-state moving services are designed to cater to all your long-distance relocation requirements. We go the extra mile to ensure your belongings reach their destination safely and efficiently.
Specialized Packing and Transportation for Long-Distance Moves: We provide expert packing services, using high-quality materials to protect your possessions during transit. Our skilled team ensures that fragile items are handled with the utmost care, and heavy furniture is secured for the journey.
Secure and Efficient State-to-State Relocations: Moves LLC utilizes secure transportation methods to guarantee the safety of your belongings. Our team is trained to handle long-distance moves with precision and professionalism, ensuring that your items arrive in the same condition they left.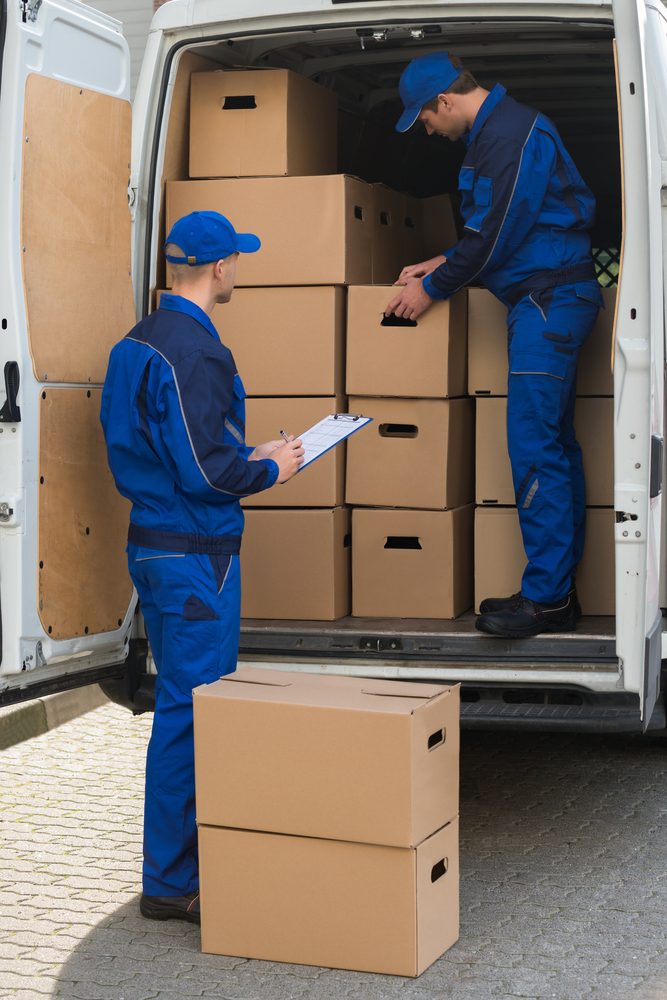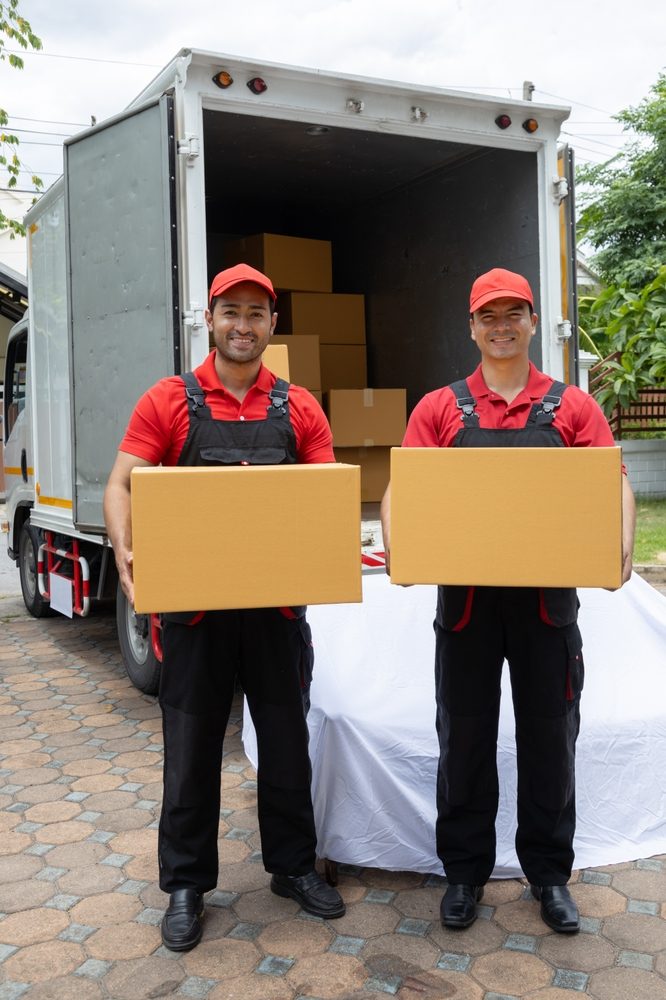 Stress-Free State-to-State Moves
We understand that moving can be a stressful experience, especially when relocating across state lines. Moves LLC is committed to making your state-to-state move as smooth as possible.
Transparent Pricing with No Hidden Costs: Our pricing is transparent, with no hidden fees or surprises. You'll receive a detailed estimate upfront, allowing you to plan your budget effectively.
Minimizing Downtime with Punctual Services: We value your time and strive to minimize downtime during your move. Our punctual services ensure that your relocation process stays on schedule, so you can settle into your new home sooner.
When you choose Moves LLC for your state-to-state move, you're choosing a partner dedicated to your satisfaction and peace of mind. Contact us today for a free quote and let us take the stress out of your long-distance relocation.
Exploring State-to-State Moving in Miami Gardens
Planning a state-to-state move in Miami Gardens? Let us guide you through the process and show you why Moves LLC is your top choice for interstate relocations.
State-to-State Moving Services in Miami Gardens
Miami Gardens' Unique Interstate Moving Landscape
At Moves LLC, we understand that state-to-state moving requires careful consideration and planning. Miami Gardens presents unique challenges and opportunities for your interstate move.
Overview of Key Neighborhoods and Location Considerations: We'll provide you with an overview of Miami Gardens' neighborhoods and location considerations to help you choose the ideal destination for your interstate move. Whether you prefer a quiet suburban setting or a more vibrant urban environment, we've got you covered.
Tailored Solutions Based on Local Requirements: Our team takes the time to understand your specific needs and preferences. We then customize our state-to-state moving services to ensure a seamless transition to your new home.
Proximity to State-to-State Moving Amenities
Miami Gardens offers a wide range of amenities and services that can make your interstate move more convenient and stress-free.
Highlights of Nearby Services, Dining, and Accommodations: Discover the nearby services, dining options, and accommodations available to you during your move. From storage facilities to restaurants and hotels, we'll provide insights to make your relocation smoother.
Easy Access to Moving Facilities and Resources: Miami Gardens provides easy access to moving facilities and resources that can simplify the process. We'll help you find the right resources for your move, from packing supplies to storage units.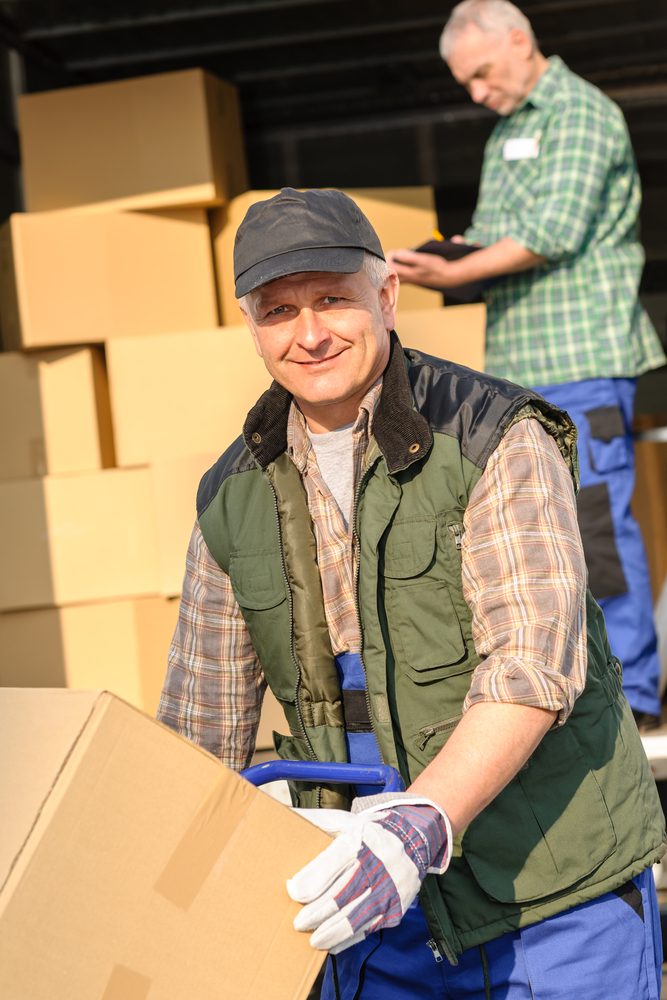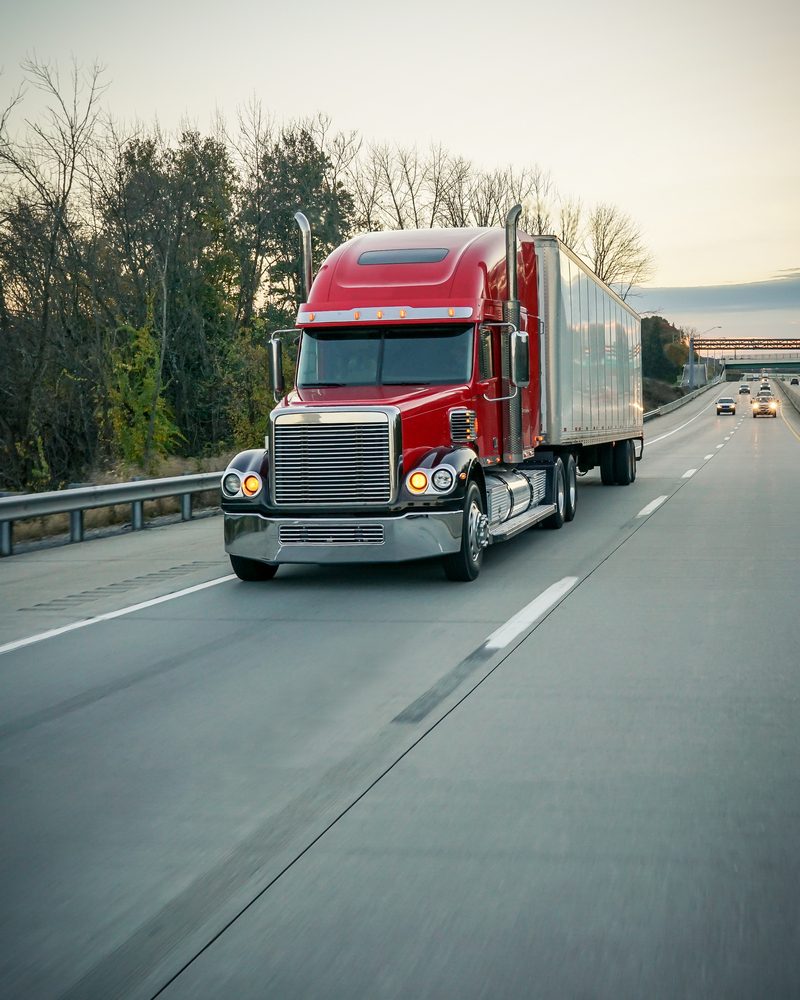 Choosing the Right Interstate Location
One of the most critical decisions in your state-to-state move is choosing the right destination. Miami Gardens offers a variety of options, and we're here to assist you.
Detailed Descriptions of Different Areas in Miami Gardens: Get detailed descriptions of various areas in Miami Gardens, including their unique characteristics and benefits. Whether you're moving for work, family, or lifestyle, we'll help you find the perfect fit.
Tips for Finding the Perfect Interstate Destination: Our tips and recommendations will guide you in finding the ideal interstate location that aligns with your preferences and requirements.
At Moves LLC, we're committed to making your state-to-state move in Miami Gardens as smooth as possible. Contact us today for a free estimate, and let's embark on this exciting journey together.
Moves LLC - Your State-to-State Moving Experts
When it comes to state-to-state moves, you need a moving partner with a proven track record of excellence. Moves LLC is here to ensure your interstate relocation is smooth, stress-free, and tailored to your needs.
Why Moves LLC Excels in Interstate Moves
Proven Excellence in State-to-State Relocations
 We have a strong reputation for meeting and exceeding our clients' expectations, making us one of Miami Gardens' top interstate moving companies.
Moves LLC has built a solid reputation in Miami Gardens and beyond. Our commitment to quality service and customer satisfaction has made us a trusted name in the industry.
Local Expertise for Interstate Moves
Miami Gardens is a unique location with its own set of challenges and opportunities for interstate moves. We offer:
In-Depth Knowledge for Local Interstate Moves in Miami Gardens: Our team has a deep understanding of Miami Gardens, allowing us to navigate local nuances effectively. We know the ins and outs of the area, ensuring a seamless move.
Customized Interstate Moving Services to Match Your Needs: Every move is unique, and we recognize that. That's why we provide customized interstate moving services tailored to your specific requirements. Whether you're moving an entire home or just a few specialty items, we've got you covered.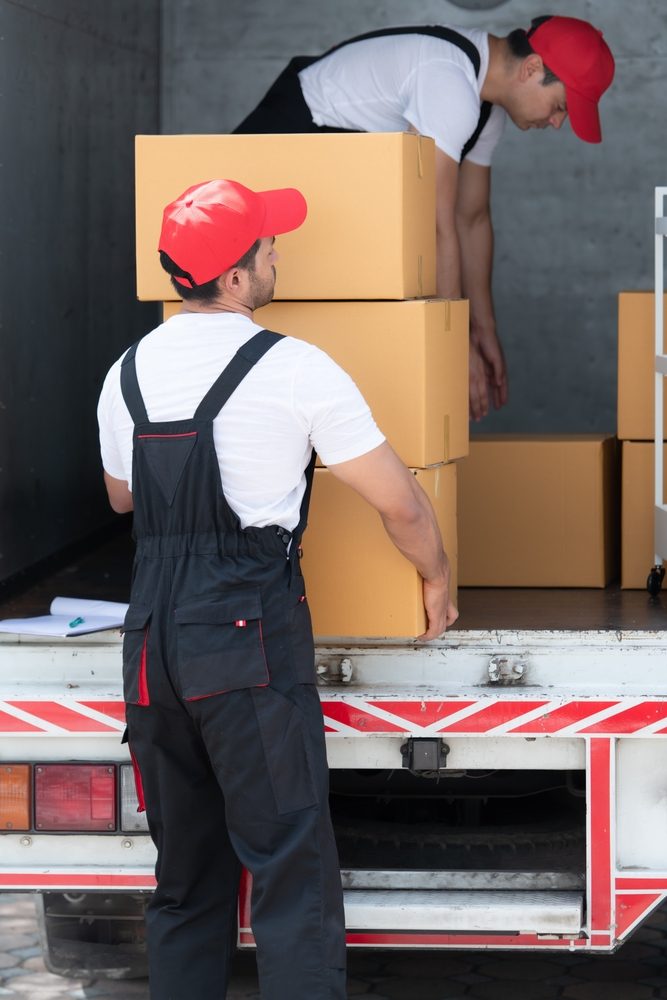 Contact Moves LLC for a Seamless Interstate Movers in miami gardens
Are you gearing up for an interstate move? The prospect of relocating to a new state can be both exciting and challenging. It's a journey filled with new opportunities, but it can also be a source of stress. That's where Moves LLC comes in – your trusted partner for a seamless interstate move.
Moving across state lines is no small feat. It involves careful planning, logistics, and a reliable team to ensure everything goes smoothly. At Moves LLC, we understand the complexities of interstate moves, and we're here to make the process stress-free for you.
Before embarking on your interstate adventure, it's crucial to have a clear understanding of the costs involved. Our commitment to transparency and affordability starts with providing you with a free quote. With Moves LLC, you can begin your interstate move with confidence, knowing that you have a clear estimate of expenses.
Our competitive pricing ensures you get the best value for your move. We believe that quality service doesn't have to come with an exorbitant price tag. As one of Miami Gardens' top interstate moving companies, we take pride in offering cost-effective solutions without compromising on excellence.
Moving is a significant life event, and we're here to support you every step of the way. We understand that during this transition, you might have questions, need guidance, or simply want to reach out to us. That's why we've made it easy for you to contact Moves LLC.
We believe that contacting us should be simple and stress-free. Our customer-centric approach means that your concerns and queries will always be met with a friendly and responsive team. Moving is stressful enough – finding the right assistance shouldn't add to that stress. At Moves LLC, we're more than just a moving company; we're your dedicated partner in making your interstate move a resounding success. Our team has extensive experience in handling interstate relocations, ensuring that every aspect of your move is expertly managed.
We take pride in showcasing the Moves LLC difference – a commitment to excellence, transparency, and customer satisfaction. We're not just transporting your belongings; we're helping you embark on a new journey, and we take that responsibility seriously.
Join the ranks of the many satisfied customers who have entrusted their interstate moves to Moves LLC. Experience a move that is efficient, stress-free, and tailored to your unique needs. Contact us today, and let's get started on your journey to a new location.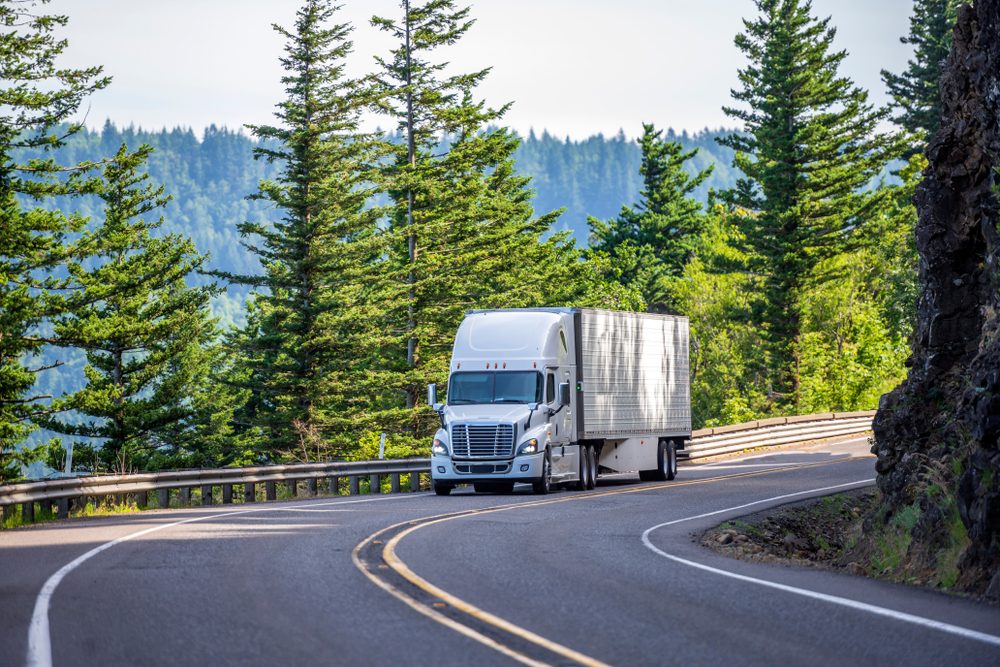 Frequently Asked Questions
Claim Your Complimentary Moving Estimates Now
Unlock accurate and personalized moving estimates tailored to your needs. Start planning your seamless relocation journey with us today.